Which are the top 5 Indian industries by Operating Margins (OPM)? As you gear up to build wealth from stock markets in India over the next 10 years, probably one thing which can help in selecting the right industries is Operating Margin.
Is it important to look at Operating Margins?
This is important because if you choose a bottom up strategy for hunting good stocks, that would take a lot of effort. There are close to 4036 active stocks listed on NSE/BSE. Analyzing all of them would be tedious, however not impossible.
Anyways, a simpler option is to hunt for the right industries and then picking fundamentally strong companies from them.
There are 122 sectors in which BSE classifies all the Indian stocks. While studying them, you will find that Operating Margin is one metric, that can help you to understand which industries are relatively stable, attractive & might provide you few multi-baggers. (Multi-baggers would be those stocks which provide more than 100% return sustainably in the long term).
Understanding Operating Margin
Operating margin is the profit left on each unit of sales after accounting for variable cost (cost of production). For e.g. If we are manufacturing tea as a product – cost of milk and other raw materials will be summed up to get Variable Cost.
Operating Margin = Selling Price of a cup of tea – Variable Cost (cost of raw materials) per cup of tea
Operating Margin % (OPM%) = Operating Margin/Sales *100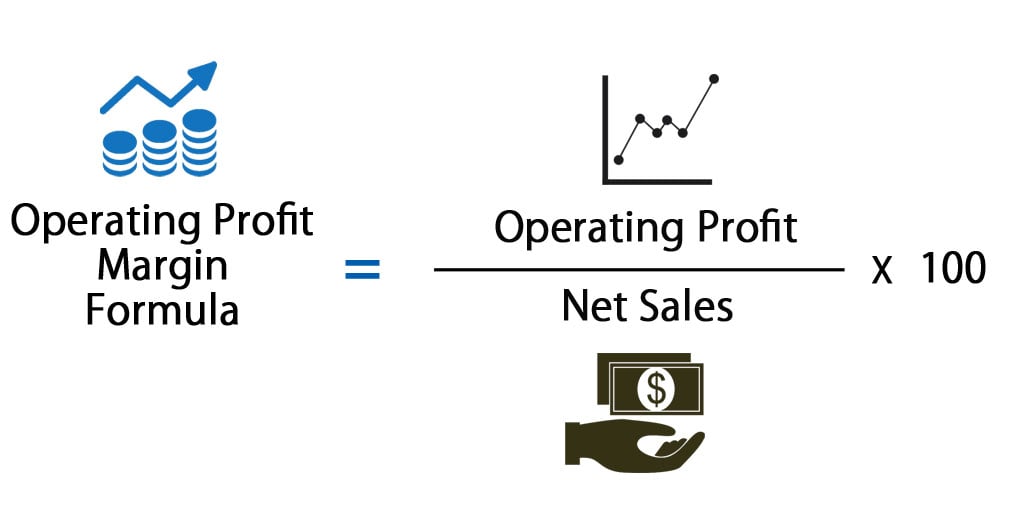 OPM % is one of the numbers you should be interested in to figure out which industry is attractive. Even if you are thinking of starting your own business, check out the OPM% of close competition.
In case of banks & financial services – operating margin is referred to as Finance Margin. This is because here the operation is finance.
Criteria for shortlisting & studying based on Operating Margins
This study was done by looking at all the stocks across all industries and compiling the Operating Margins in an excel file.
To rank Industry on operating margin basis, Large Cap & Mid Cap stocks were considered.
The time period of the data used is from FY 2014 – 2021.
As an example, Agro Chemical industry in India has 4 Large Cap and 13 Mid Cap stocks.
If we take overall weighted average by Market Cap of the OPMs in this Industry – it comes to 18%.
This is an attractive OPM%.
Now, let us look at the best across 122 industries in India.
Top 5 Indian Industries by Operating Margins
1. Power Sector
Interestingly, power sector emerges at the top based on data over last 7-8 years.
While India tries to move further towards urbanization, electric vehicles and green energy, power sector may evolve as an interesting space.
Power Grid Corporation & SJVN are commanding 80%+ OPM.
PS – yes, the fixed costs is a major component in power sector. So do take account while investing.
2. Non Banking Finance Sector
Though overall its a huge space, we can still look at a quick snapshot of OPM% for few stocks from 2014 to 2021.
With Indian finance industry making a comeback from a lot of stress over last 5-6 years including demonetization, NPAs, defaults, frauds etc., the next 10 year may look promising for this sector beyond pandemic.
If Indian economy has to revive, NBFC need to fire up !
Here is a quick glance of OPM% levels in this industry ->
3. Infrastructure Development
If you have been looking at government announcements, you are already aware that economic revival is being pushed through via infrastructure development.
Things might not give results overnight, but in the long term, there is quite some potential for India via this route.
4. Pharma
There is no denying that, India is one of the medicine building hub for the world. We have a strong supply chain. Going ahead, the OPM% in this business model may look quite attractive for an individual investor.
Mentioned below is just a part of the snapshot for pharma sector. There are around 169 stocks listed in Indian market from Pharma sector.
5. IT Software
The industry that has earned Indian economy a lot of respect and is one of the major components of exports is Information Technology.
With TCS & Infosys beating IBM to be the world's largest IT companies in the world, there is further adrenaline rush expected.
The pandemic has also acted as a catalyst beyond the government focus on digital services.
Probably this is one sector that you may be interested to watch out for.
The OPM% levels are quite attractive and stable.
Concluding remarks
Having double digit operating margins which improve or are stable can be a criteria to shortlist some stocks. These can be studied further for Profit after Tax % etc.
Overall, the study of operating margins also helps you to understand business models and their stability, attractiveness for long term investing.
---
PS – The views expressed above are factual based on data collected from tools like Screener, Marketsmojo & Moneycontrol.
I do not intend to give recommendations via this article. The purpose is to educate, inform and motivate individuals who would like to take investment decisions on their own while building wealth.
Please feel free to comment your queries, inputs and recommendations.
If you liked this article, do share across and you may want to check out the stock market series here – https://fintox.com/category/blog/stock-market/
This article is authored by Nikhil Prabhakar, Founder & CEO, Fintox. He is an alumnus of IIM Ahmedabad & NIT Allahabad. He is passionate for equity research & investing. Through Fintox, he aims to make investing simple and spread investment education to enable people for making own investment decisions.